We are still celebrating and excited about the launch of Hello Perfect Medical Aesthetic & Laser Clinic located in Lagos Nigeria. Hello Perfect was founded by Onyeka Udechukwu, a licensed medical aesthetician and senior laser technician trained in Texas, United States.
After years of experience, she officially launched her own practice which offers various medical skincare, laser and anti-aging services that will rejuvenate skin and restore natural beauty.
We were glad to receive an exclusive tour of the beautiful clinic and an interview with the founder.

Please click the link in the bio to watch our tour and interview with founder of Hello Perfect Onyeka Udechukwu.

Proud of you Onyeka Udechukwu, can't wait to visit and
congratulations once again.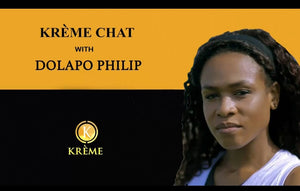 Krème Chats with Dolly Phillips. Cert. Personal Trainer(Alpha Fitness Studios) /Dancer/Martial Arts.
I came across Dolly Phillips page a few months ago and to say I was impressed was a total understatement. Dolly Phillips is an Engineer turned certified personal Trainer, dancer, actor, singer and let's not forget the fact that she has a black belt in Karate. Impressive!
On further research, I read her touching journey from struggling with bulimia and depression to fitness; and I was flawed by her strength and courage. We reached out to her to chat and she graciously accepted.
As you guys know, skin health is not just what we put on our skin, it's holistic. What you eat ,lifestyle and exercise plays a huge part in the equation to achieving that glow.
Thank you so much Dolly Phillips for sharing your time ,journey and tips with us.
Click link in bio for all this and some quick/ simple exercises we all can do at home to get our heart rate up and taking us one step towards that glow.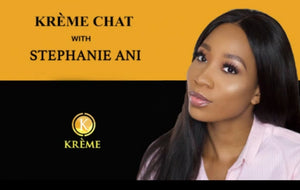 Krème Chats with Stephanie Ani. Makeup artist /Beauty, fashion, lifestyle vloggers.
When I stumbled across Stephanie Ani's platform last year, I subscribed immediately. I loved her makeup technique; simple yet gorgeous. After I subscribed and watched a tons of her videos I loved her personality even more. Authentic and down to earth are what comes to mind; so I had to catch up with her to have a chat.
Check out our chat, we talk about the up's and downs of content creating in Nigeria, makeup, skincare and more.
Thank you Stephanie Ani, for chatting with me.